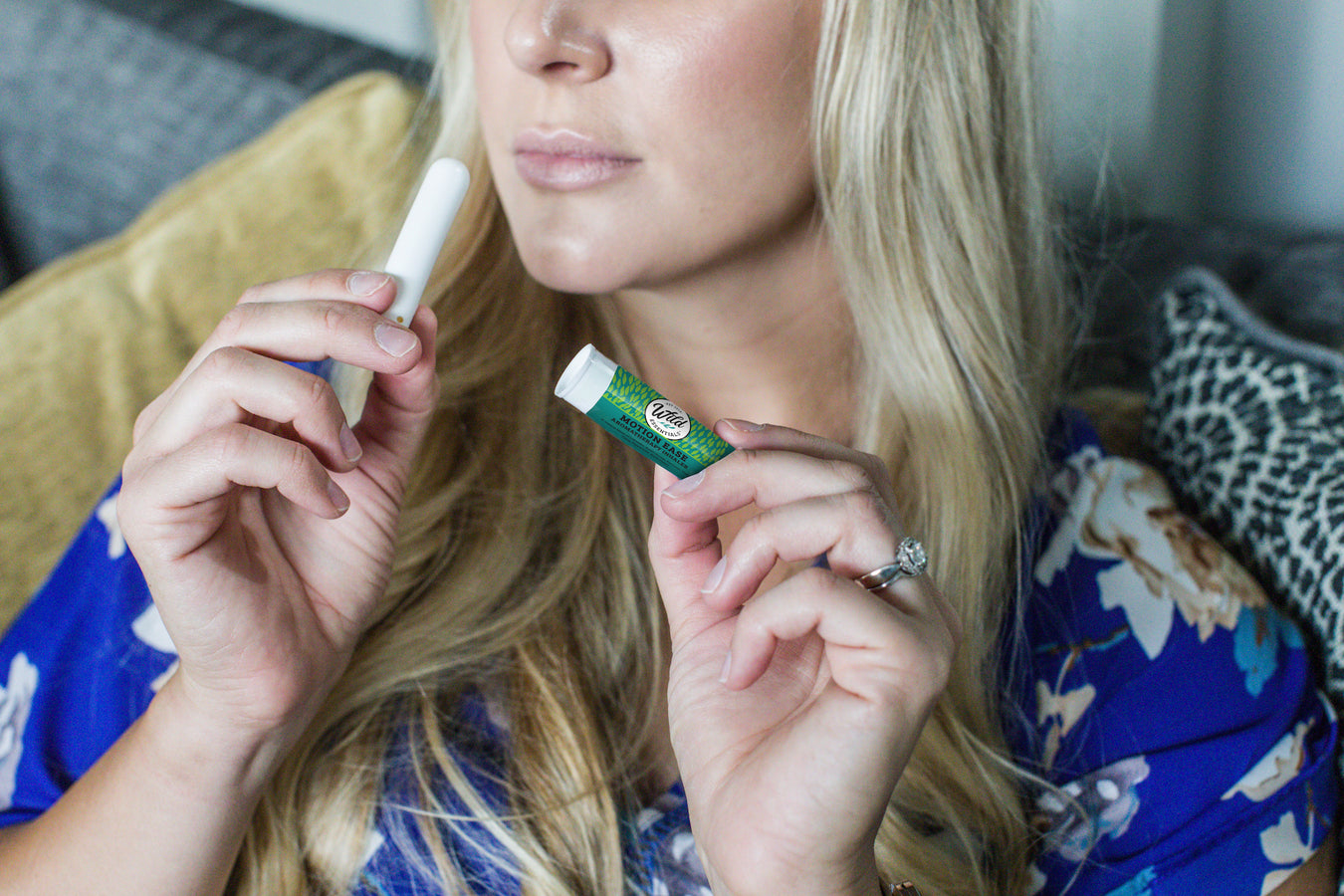 Aromatherapy Inhalers
Wild Essentials Premium blend aromatherapy inhalers are made with 100% pure and natural, therapeutic grade essential oils and are housed in a made in the USA, high density, medical grade plastic shell. This will keep your blends safe and allow you to use your inhaler to help whenever you need it most! Feel safe knowing that your inhalers are not made with any mystery or artificial ingredients. You are getting 100% essential oil aromatherapy directly through your nasal passages which has been proven to be the most effective way to absorb and realize the effects of essential oils. 
Our inhalers are made to last for at least 30 days of aromatherapy if they are properly capped and stored when not in use. At the size of a tube of Chapstick or a Vicks inhaler, these are easy to carry in your pocket or bag without being invasive or noticeable. Easy to uncap and use, you can enjoy when you are at home, at work or on the road.

Try our all natural inhalers to help you sleep, relax, for headaches, travel sickness, etc. We make a wide variety of inhalers to help with many symptoms so you can finally unwind and relax!
Mix and Match! Buy any 3 for $12.99 or any 6 for $19.98
(19 Varieties)