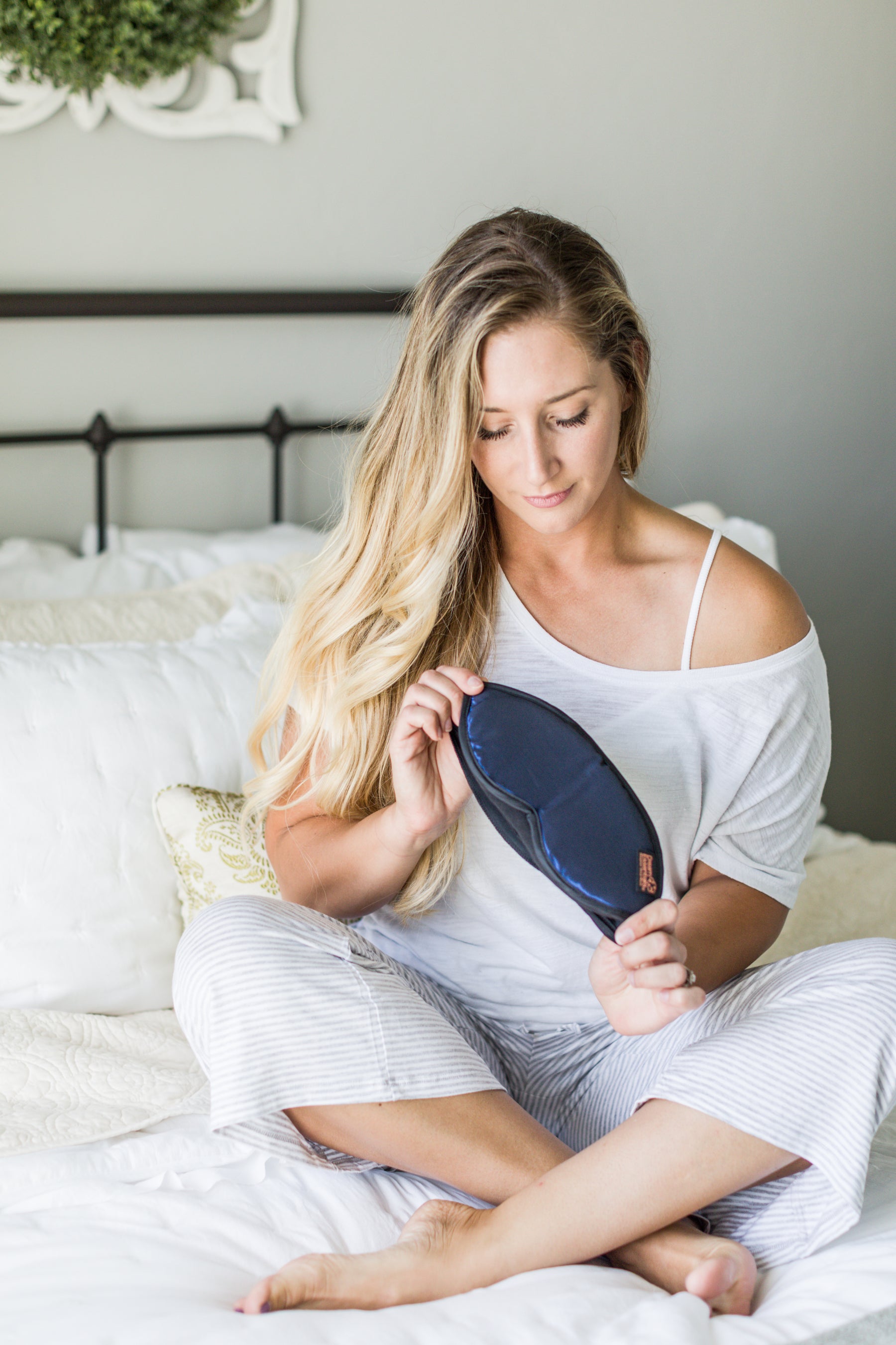 Have Sleep Mask will Travel Part II
The Second Installment of Amazing Travel Adventures of Scott & Sylvie
Traveling to Uyuni or Bolivian Salt Flats by Scott Biales
We arrived in Uyuni, Bolivia after a seven-hour bus ride from La Paz, Bolivia. The long ride was made more enjoyable by the dessert landscape we admired from our window seats. Uyuni, a small town, truly in the middle of the dessert, is comprised of only a few city blocks, tin roofed buildings, and a bus and train station. Most tourists set out to this sleepy town with their next destination already in mind- the famous, other-worldly Salar de Uyuni or Bolivian Salt Flats, an expansive, seemingly never ending terrain of flat white salt, surrounded by snow capped mountains.
Our Arrival to Ayuni
Traveling for long hours by bus can be challenging. We are glad to keep in our immediate travel sleep kits the best sleep mask for total darkness under any conditions. Dream Essentials Sleep Mask has worked perfect since day one and we are now accustomed to wear this trendy sleeping mask to catch some real zzz's. Upon our arrival in Uyuni, we groggily exited the bus and were bombarded by sales reps from tourist agencies beckoning us to book with them for the Salt Flat tour. We were not persuaded however, as we had done our research and reserved our three day tour prior to our arrival. Instead, we set off into town in search of a hostel to spend the night. This is a practice we've grown used to and we are pretty efficient at finding the most 'bang for our buck' in terms of accommodation. Of course, the exchange rate of 6.9 bolivianos to the US dollar certainty doesn't hurt our cause! 
Sharing Stories on the Go
The following morning, we met our tour guide, who only spoke Spanish, and four fellow tourists: a couple from Barcelona and two gentlemen from Prague. Our tour guide assisted us as we prepared for the trip and tossed our packs on top of the 4x4. He tucked and strapped our bags under a tarp to protect from the dust and sand of the dessert, as well as the unpredictable unpaved roads we were sure to encounter. The six of us packed tightly like sardines into the car, and set off on our long journey. Crammed in such closer quarters, we became quick friends with our group and shared stories of our travels with each other. Meeting so many people from all over the world has been a very rewarding aspect of our travels.
Arriving to Salt Flats
Our group's first stop was the Cementarios de Trens or Train Cemetery. This eerie sight showcased dozens of rusting trains in the middle of the dessert. In it's glory days Uyuni was a stop for trains carrying Uranium ore to Argentina and Chile. Now, these long since abandoned trains sink further into the sand and provide a playground for photography for tourists.
After some fun climbing on the train skeletons, we drove several bumpy hours to reach the breathtaking Salt Flats. Different than the name suggests, the Salt Flat is actually a thick layer of salt resting upon the world's largest salt lake. Miles of white land spread in every direction, as far as our eyes could see. If not for the honeycomb pattern of the salt covered ground, we would have though we were walking on a vast snow-covered tundra, not deep layers of floating salt. It was such a wondrous sight, unlike anything either of us had ever seen before. It seemed a terrain that didn't belong to our world. We were only reminded of reality of where we were when spotted locals extracting and mining salt in large mounds amidst the mountains in the distance.
Catching Amazing Views
We continued driving across the giant salt lake and back into the desert. Without paved roads, and only tire tracks in the sand to indicate our path, we placed great trust in our driver. Sleeping during the long interludes between destinations in this expansive, desolate land was nearly impossible with the bouncing of our bodies on the rocky paths. The landscape was punctuated by the presence of alpacas, llamas, and the rare vacuna. We stopped to explore several "islands" during our drive, raised isolated areas of green desert plants and cacti- shocking areas of life amidst the sandy, dusty land. Some of these "islands" hosted petrified ocean coral- a reminder of the ancient ocean that once covered this land.
We spent the evening cozily inside our hotel with walls of thick salt bricks- a sturdy protection from the freezing, windy dessert night. Almost everything inside the hotel was made from salt, including the tables and beds.
Bizarre Rock Formations
We left our hotel early the next morning as we had a lot of ground to cover inside the Reserva de Fauna Andina Eduardo Avaroa, or wild life reserve. We spent the day in our snug 4x4 driving to explore several lakes in the reserve that were home to the rare James Flamingo. Countless Flamingos covered theses unbelievable lakes, colored seemingly unnatural colors by the existence of microorganism populations and mineral deposits in the waters. The majestic flamingos feed in the waters, aloof to the mesmerized tourists watching in awe. Perhaps the most incredible of the lakes we saw was named Laguna Colorada, a dramatic red lake, receiving its color from natural algae in the water. Admiring the lake and brown mountains surrounding it, we truly felt like we were on Mars.
The next stop was an awesomely bizarre rock formation aptly named Piedra de Arbol. Years of dessert wind and erosion shaved away at this rock and it truly looks like a stone arbol, or tree, in the middle of the desert.
We found a Hidden Gem
The final day of our tour began exceptionally early, in order to view the geyser of Sol de Manana at full power in the freezing morning temperatures. We knew we were nearing our destination as the smell of sulphur pierced the air. We admired the steam of the geysers, a side effect of near by volcantic activity, bursting powerfully through the air and felt the heat of it from several feet away. In fact, we were warned by our guide not to get too close as the steam in some areas exceeded safe temperatures.
The nine-hour drive back to civilization was filled by our reflections of the incredibly diverse landscapes we were lucky enough to experience in such a remote and unsuspecting location. Time to wear our Dream Essentials sleeping mask and relax. Sleeping with the right sleep mask and others affordable sleep goodies like high quality earplugs allows us to gain energy to continue exploring new destinations. Bolivia boasts such incredible wonders far from the reaches of towns and people. We were lost in the nature and filled with awe for the ecosystems we once never even knew existed. With its varying nature and out of this world wild life and terrain, we have a new appreciation of the beauty of Bolivia. The Southern Altiplano of Bolivia is truly a hidden gem. 
We will miss Bolivia and all of its glory as we head next to the border of Argentina and then on wards to Sucre, and Mendoza to work with a local family on their vineyard. Good wine and more stories to come!
For updates and more information about our travels go to http://www.ditchthemap.com/travel-blog
Images and content courtesy of Ditch the Map


Scott and Sylvie decided to take the Dream Essentials, Dreamlite Sleep Mask and Dreamer LT Sleeping Mask  along for their adventures. They like the travel eye masks for their light weight, large eye cavities and fun designs, if you want either the Dreamlite Sleeping Mask or Dreamer Sleeping Mask from Dream Essentials then check them out here...

Show me the Dreamlite Sleep Mask

Show me the Dreamer Sleep Mask