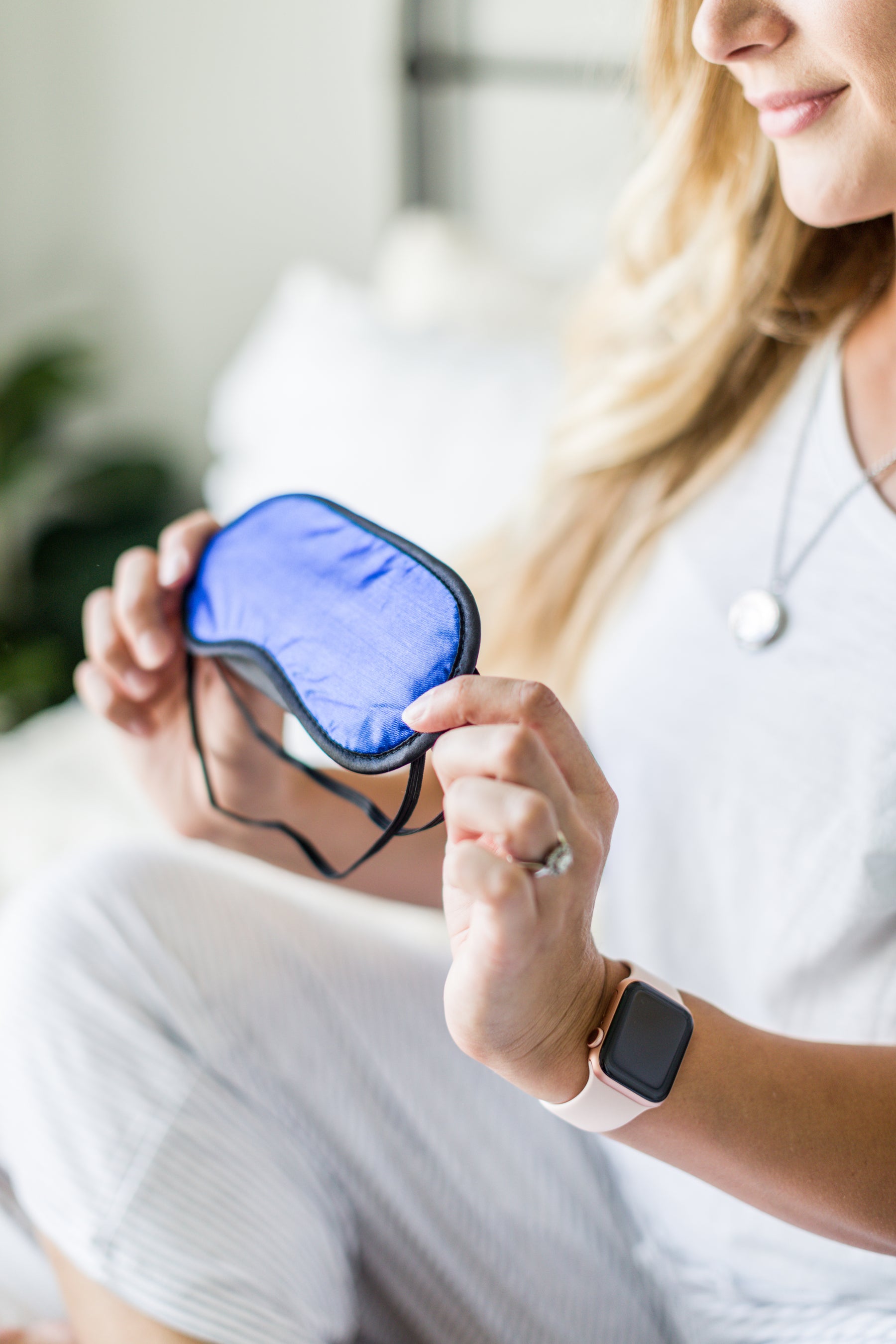 Top 5 Holiday Gift Sets Editors Picks
The Best Selection on Gift Sets Ready for you
Thinking of an affordable gift idea for her? Surprise that people you love with a gift to use every night. The right sleep mask and earplugs will assist to create the perfect sleep experience at home or when traveling. These cute sleep mask gift sets include sleep goodies like earplugs and aromatherapy scents to relax your mind while meditating or right before sleep. Good sleep hygiene will increase our overall well being and our emotional state of mind,  and this aromatherapy gift for her is the perfect way to implement that!
Key points on selecting the best sleep mask and earplugs:


 Excellent

 

light blocking

 

to stimulate relaxation.
 Comfort

 

Consider your sleep position and fabrics preferences.
 High Quality Materials

 

Consider to invest in a good sleep mask that will last for years.
 Appearance

 

Select the mask that best fits your style.
The Silk Sleep Mask Gift Set is the most wanted because its Elegance and Delicate Comfort


The New Silk Sleep Mask is the ideal women's gift set for the elegant and sophisticated special one in your life. Super soft and lightweight, this Pure Silk Sleep Mask will impress everyone on this Holidays. With four elegant and vibrant fabrics to select, you can find the perfect match for any personality. A high quality sleep mask and earplugs will allow you to rest in the comfort of home or in the go. Sexy, fun and more importantly useful, this eye shade is the perfect gift. Gift set includes high quality earplugs, carry pouch and a sleep serum sampler all packed ready to give away. 


The Dream Essence Sleep Mask Gift Set will create the Perfect Relaxing Experience


The Dream Essence Sleep Mask Gift Set comes in a wide variety of fabrics designs. This sleeping mask comes with a front pocket to insert any of the included herbal sachets to indulge yourself in relaxing scents. Compliment your experience with the high quality earplugs and a couple of drops of the Sleep Serum and simply let your body fall asleep.
The Opulence Sleep Mask Gift Set is the perfect sleep mask for comfort 


Opulence Gift Set will impress you with its high quality and its luxurious designs of delicate silky brocades. The sleep mask comes with a pocket on the front of the mask to storage your earplugs on the go. Durable and easy to wash, this sleep mask adds gently pressure to the eyes while your sleep for aid on headaches and stress. The gift set provides all in one for the perfect relaxation with a elegant sleep mask with an wide head strap to adjust, a pair of earplugs packed in a snap case and a sleep serum sampler to unwind for a perfect sleep.


The Solitude Pocket Sleep Mask Gift Set with Lavender Benefits


Delight your sleep routine with this useful gift set. The Solitude Sleep mask has an unique design with you in mind. The mask comes with a delicate sachet of dry lavender for the perfect Aromatherapy experience. Simply, rub the sachet with your hands every night before going to bed and the amazing aroma of lavender will tell your mind is time to let go and regenerate your body.


The Gel Eye Mask Gift Set Plus to Cold and Hot Therapy 


If you are looking for a spa experience in the comfort of home, look no more. The Solace Gel Gift Set will sooth your routine. Set includes the famous Solace gel mask to use in cool or warm therapies, a cotton cover to protect your skin and a sleep serum vial to complete your relaxing experience. This is a easy way to relief headaches and to relief tired eyes after a exhausting day of school or at work. Great for the mommy at home in need of a quick break of the daily routine.