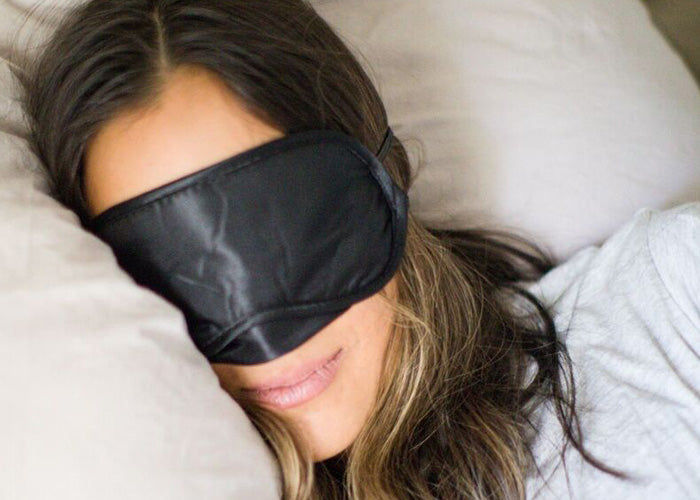 Sleep Masks in the Snow
Music Teacher Mom swaps Piano for Sled and takes on an Artic Challenge
Ever thought about doing something a bit off-the-wall? Taking on a challenge that would test your body and mind to its limits? Of course you have, but did you go through with it? Here's a lady that did. Find out about her fascinating adventure in the story below.
$18,000 for Charity
Thrill seekers Nerys Porch, 37, Piano Teacher (pictured right above) along with Jane Coles (pictured left), Manager/Owner of forte school of music in Cardiff both from South Wales in the United Kingdom are always on the look-out for that next hair-raising, heart-pumping challenge. Jane the entrepreneur and Nerys the musical mom of two decides to take to a sled and attempt a husky trail across Lapland. Certainly, a true test of endurance; as they battled with the elements in -20C conditions, all the while raising over $18,000 for charity.
Dream Essentials Support
Not ones to shy away from a challenge, (albeit from the comfort of our office chairs) Dream Essentials gave Nerys and Jane their support in their quest to raise money for Young Carers.
As event sponsors, Dream Essentials provided the specialist clothing suitable for minus 20C conditions and ensured that each of the sixteen accompanying team members who were also on the adventure were equipped with high quality Sleep Masks that could cope with extreme conditions.
Mom's Epic Adventure as told in her own words...
Six Days, 250km and 80 Huskies
"The six-day, 250km challenge began in the Arctic city of Tromso where we were introduced to our lovely furry companions; five gorgeous Huskies for each sled who would guide us through the snowy abyss for the next six days".
"The Huskies are well trained and they are your life saver out in the wilderness. The dogs were absolutely amazing. It was critical to make sure that they were taken good care of"
"The trail would take us through rolling highlands and deep forests; we even stopped off in the world-famous Ice Hotel in Jakkasjarvi - the city where we ended our escapade.
"Full of the excitement and the spirit of adventure, armed with a sled, our new best friends, food, camping equipment suitable for subzero climes, thermal undies, sunglasses a torch, and of course the very comfy Dream Essentials Escape Sleep Masks, all vital stuff. And off we set...
Learning to Sled
"I was a total beginner to sledding; I had never done anything like it before. We were well looked after and even given a sled/dog driving lesson before the journey; still it was a steep learning curve, exhausting and exhilarating all at the same time".
"We didn't half motor too, travelling an average of 45km per day, and boy, the days were long. An 8.30am start, subsequent 14 hour days and everything was down to us; from making up our own breakfast to feeding and harnessing the dogs, packing down our tents and loading up the sleds.
Sleeping on a Frozen River
"The hardest part are the nights; and worse sleeping on a frozen river! It was the coldest, hardest thing ever; everyone shed a tear that evening.
"The long days ensured we were tired enough for sleep, this coupled with our insulated gear and high grade sleep masks ensured we were well rested during my nights under canvas".
"In the Arctic Circle daylight is a problem when trying to sleep – the sun can be up for much longer, whilst the reflection from the snow through the thin membrane of the tent can hamper any attempt at a restful night's sleep".
"Being able to block out 100% of the light was an absolute godsend. My eyes were cocooned in their own little cavities –enveloped in total darkness. Snuggled inside a warm sleeping bag I was able to drift into a deep sleep even though it was often 30C below freezing outside, in the night air".
Lifetime Experience
"All said and done, it was a once in a lifetime experience. I'm not sure many people can say they have run across icy plains tackling runaway hounds to the ground. And never will I ever take for granted the delight of my in-house bathroom; I certainly won't miss digging (and using) that a hole in the snow...Brrr.
"The training and preparation was tough, but we had such massive support and sponsorship in many guises - it was well worth it and I would high recommend it. The team at www.globaladventures.com arranged everything so it was really straightforward. Fundraising was great too, we held a number of events including a Halloween party and choir concerts we aimed to raise $2000 for each event, and it worked
"And now it's over I can't wait for the next 'big-thing'- what and where - I've yet to decide..."
Narrated by Explorer Mom Nerys Porch
Written by Nyree Hughes
Sleep Masks Tested in the Arctic Circle
There were two styles of Dream Essentials Sleep Masks tested on this trip and in the harshest conditions. They were the Escape and Sweet Dreams. Both have eye cavities and blocked out the extremes of unwanted light. The whole team loved them and found performed extremely well.
Click these links to see these Sleep Masks
Escape Luxury Travel & Sleep Mask (Click Here)
Sweet Dreams Contoured Sleep Mask (Click here)