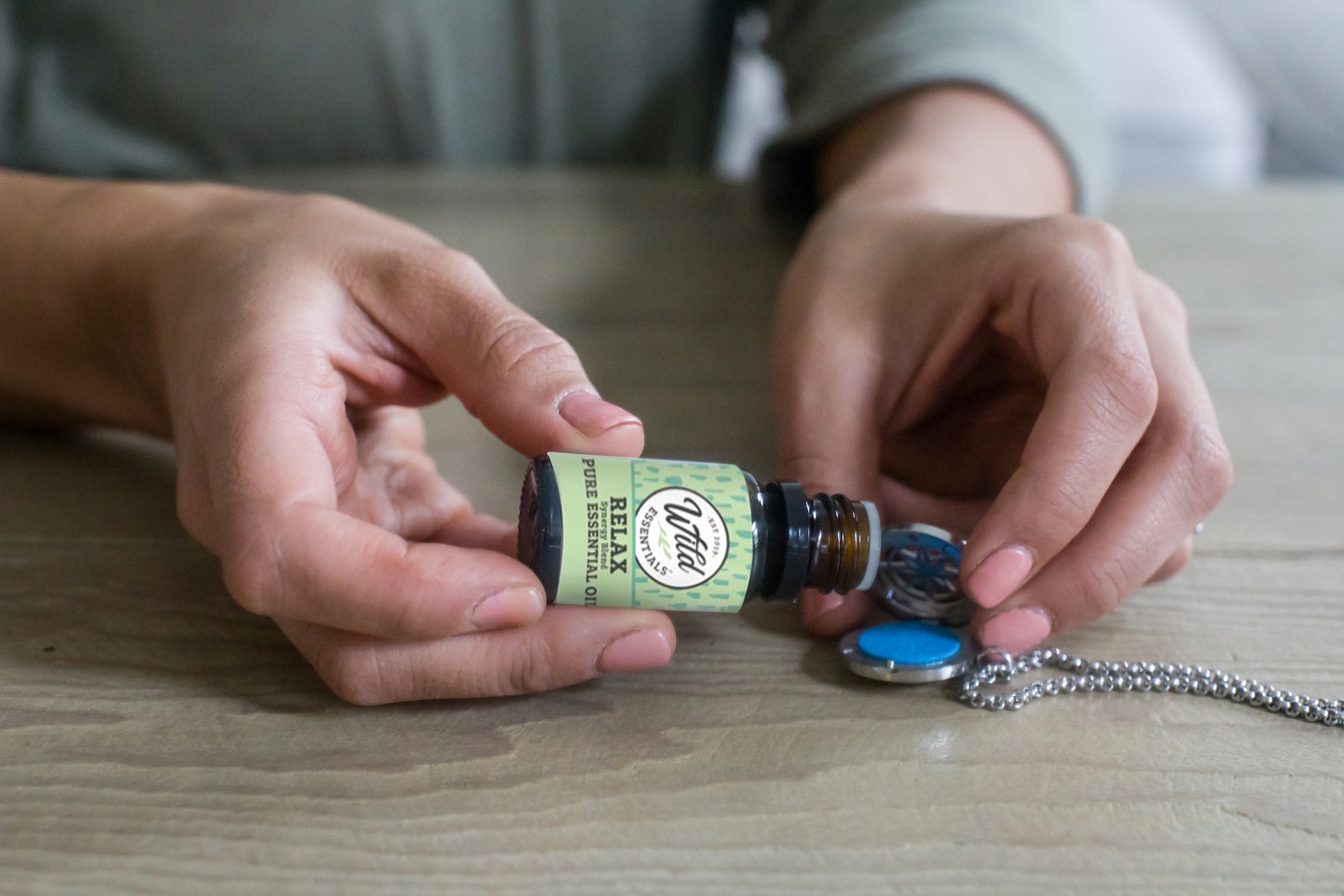 About Our Aromatherapy Products
ABOUT OUR OILS
Wild Essentials provides 100% pure essential oils that are not diluted with any other products and contain zero artificial substances. You are getting a concentrated oil that is distilled directly from the source plant. Most of our oils are steam distilled (a select few are cold pressed) and all are bottled in small batches here in the USA. By using a fractional vacuum distillation we are able to remove undesirable components and odors for a more pleasant and useable end product. Our oil extraction partner is also a US company that has been in the oil extraction business for over 100 years. Our oils are harvested from long term direct grower relationships in over 30 different countries across the globe where the best quality source plants are natively grown and then processed in the USA before shipping to us for bottling.
Our quality control and assurance standards are very strict so that we know we and ultimately our consumer, is getting the best quality product possible. We use GC/Mass Spec (Gas chromatography–mass spectrometry testing which is an analytical method that combines the features of gas-chromatography and mass spectrometry to identify different substances within a test sample) and test each of our oils twice upon arrival.
Each essential oil has the source plant and the plant origin from which it was harvested from listed on the front of each bottle. For example, the Lemongrass oil picture below has the botanical name Cymbopogon citratus listed right under the name in italics (the proper way to write an official botanical name). On the rear of the bottle label we include the origin of the plant from which it was harvested (India in this case) and it is known as a "top note" fragrance and is described as a citrusy, grassy aroma which we also list on each bottle label.
Our unique synergy blends are proprietary formulas that each have a blend of oils specifically designed by our physician and aromatherapist partner to achieve different results. These oils are also made with our 100% pure undiluted oils with no additives, synthetics or fragrance oils added.
We keep our oil offerings tight and down to a limited number of selections. The reason for this is because we want to offer you the best selling oils and our synergy blends as fresh as possible which is why we buy, bottle and produce in small batches. We don't want our oils sitting on a shelf for a long period of time where it can lose it's potency and profile.
ABOUT OUR INHALERS
Our inhalers are all hand made here in the US using our 100% pure essential oil synergy blends and Made in the USA medical grade polypropylene plastic shells. This is a key factor as using inexpensive plastic can result in an erosion of the oils and the plastic shells. Our inhalers when used properly can last 3 months or more before the oils have dried out.
ABOUT OUR DIFFUSER JEWELRY
Our necklaces, bracelets, car vent and pin diffusers are made from 316L surgical grade stainless steel. This is a hypoallergenic material and also will not be stain or erode with essential oil usage. The jewelry all has a solid back so that oils does not leak out onto your clothes or skin. Each pendant comes with 8-12 colored pads (based on the item) so that the look of the pendant can change based on preference. Our premium quality nontoxic pads are made from a wool and cotton blend for super absorbency and durability and can be hand washed and reused multiple times. *We do have 11 necklaces made from nickel free alloy